Franklin County GA Traffic Ticket Attorney
Have You Been Summoned to Franklin County Probate Court? Call Us Today
(404) 724-5461
Franklin County is a county located in the northeastern part of Georgia less than 10 miles from the Georgia South Carolina state line in which Highway Interstate 85 (also known as I-85) runs through the county for approximately 15 miles with four exits to ramp off and enter the county. The largest city in Franklin County is Carnseville which is where the county traffic ticket court is located.
Two Georgia police agencies issue Franklin County, GA speeding tickets and traffic tickets to drivers on I-85 which are the Franklin County Sherriff's Office and Georgia State Patrol.
Can Lawyers Get Traffic Tickets Dismissed?
If you choose to fight your ticket in traffic court, you should hire a traffic attorney that can help. A traffic lawyer knows the law inside and out. Having legal representation can help get a lower fine or even have the ticket dismissed completely.
Contact McIlhinney Law Group for your free consultation!
Franklin County Probate Court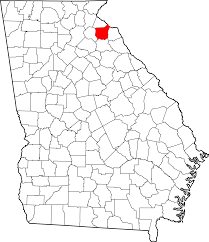 All Franklin County, GA traffic ticket cases that are given to drivers on I-85 are docketed on the Franklin County Probate Court traffic ticket docket which normally runs on the first Thursday and Friday morning of each month starting at 9:00 a.m.
The Honorable Judge Ken Eavenson, who was elected in 2012 by the citizens of Franklin County, is the judge at the Franklin County Probate Court who presides over all misdemeanor traffic ticket cases in the county, including speeding, DUI, no insurance, suspended license, reckless driving, and hit and run. The Franklin County Probate Court is located at 7085 GA-145, Carnesville, GA 30521. Phone number: 706-384-2403. The District Attorney's office prosecutes all traffic and speeding tickets and criminal misdemeanor cases in Franklin County, GA.
Georgia traffic ticket attorney Sean J. McIlhinney has more than 20 years of experience successfully fighting Franklin County, GA speeding and traffic ticket cases representing GA drivers, CDL drivers, under 21 drivers, and out of state licensees! Traffic Ticket Attorney Sean J. McIlhinney is the best choice for a Franklin County criminal or traffic ticket case because he a proven track record of success in Franklin County and knows the court very well.
McIlhinney Law Group Will Help Fight Your Traffic Citation
Attorney Sean J. McIlhinney has earned the well deserved reputation as one of Georgia's best traffic ticket attorneys in the state and regularly handles Franklin County, GA speeding ticket cases every month always with the goal of keeping the ticket off of his client's driving record with no court appearance for the client!
Contact us today online or at (404) 724-5461 to discuss your case with a Franklin County Traffic Ticket Attorney.